Total Security CCTV Camera Factory
Professional Bullet Cameras
AHD / IP / DUHD 4K CAMERA - We have the entire range

4x - 36x PTZ Camera
Wifi / App controlled / Cost effective



HOME WIFI CAMERAS
Our latest Wifi cameras have:
• Mini size, massive resolution. 77 - 130º wide angle views
• Wifi connectivity - No more wires / PC, not even for setup
• Live stream on smartphone from anywhere around the planet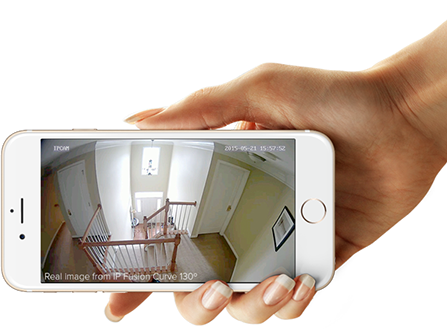 Upcoming - Smart Wifi Doorbell
Connect with us to pre-order


HIGH DEFINITION CCTV CAMERAS

INFRARED NIGHTVISION - see in complete darkness

WEATHERPROOF
- Keeps going in heat, cold, rain or snow.

GLOBAL VIEWING ON IOS / ANDROID / PC

POE - SINGLE WIRE FOR POWER AND NETWORK

SD CARD FOR INTERNAL RECORDING

INBUILT MICROPHONE WITH SPEAKER OUT

CONNECT CAMERA TO YOUR WIFI NETWORK

DIGITAL AND OPTICAL ZOOM OPTIONS
FULL FUNCTION IP CAMERAS
• Local recording on SD Card with Audio
• Wifi, Ethernet or POE
• NVR / DVR Link with ONVIF Support.
• View live or playback on the app, anywthere around the planet
• 1080P High resolution with competitive cost.
Complete security system in a single camera



OEM Cloud Streaming IP Cameras - Share your camera feeds, Live stream wifi camera to a website, hundreds of viewers simultaneously. On camera compression for lower upload bandwidth usage.
Custom products?
Need an IP Cam as
Drone camera,
Car Dash Cam,
Car Baby Cam,
OEM Cloud Camera
Customized IP Camera Solutions -
We customize to your brand and custom requirements or features.

Exclusive Products,
Private Tooling. No competition as we work exclusively with you for your region.
OEM Cloud Recording Wifi Cameras -
Record your wifi camera video feed on the cloud, access from anywhere.
OEM IP Camera edge recording.
Recurring revenues
OEM Vsaas provider


Low to no minimum order quantity.
Quick delivery as most products are in stock.
Distribute Zivif Security products. DVR and IP Cameras.
Existing brand recognition.
Low minimum order quantity.
Quick delivery as most products are in stock.
You make the profits, let us handle the rest.


We will put your brand logo on our products.
Customize the packaging,
Apps, design...
Let's grow your brand!
For developers - We have an SDK and APIs available to do custom integrations with our cameras and sensors.

If you have a product in mind, we work as IP Camera contract manufacturers and produce it for you.
End to end solutions with custom hardware and software will be developed to match your requirements.
Developing new products?
Integrate our IP camera solutions with telecom providers, bank security systems, home automation systems,.
Any project that requires IP cameras, our engineers can work with you for a seamless integration.

Change supplier
Not happy with your existing supplier?
Looking for new products, better service and quality?
Want to explain your requirements to someone that understands?
We'll help you in your transition.
Sell white label IP Cameras (no branding)
OEM IP Cameras - Your brand, our products.
ODM IP Cameras /
Custom IP cameras
- Your products brought to life.
access anywhere WITH APPS FOR IOS / ANDROID / PC



All our cameras work with a single App
creating a unified experience for your brand.
HDSMARTLIFE.
Access the cameras anywhere, anytime.
Apps can be custom branded for you.
WHY MACRO PLUS (SECURITY CAMERA FACTORY)
• Direct Factory in Shenzhen, China
• In-house tooling, R&D, solutions & experience
• 11 Year Gold suppliers on Alibaba.com
• Extended 2 Year Warranty
• ISO9001 , FCC, CE, RoHS certified
• High quality, best value
• We help build your brand / products
• Superb support






"We had our engineers test some of the IP camera samples we got from China. The one from Macro Plus was the best, and we have been working with them ever since."
- Cleveland Security, USA
"It is hard to decide between suppliers of CCTV equipment as there are too many options, however, Macro Plus got our business as they stood out from the crowd. We received great products with exceptional service."
- Securitech, Australia







Contact Macro Plus today to find out how our products will rock your market!
Unit B2, 2/F, Summit Building,
30 Man Yue Street, Hung Hom, Kowloon,
Hong Kong
Shenzhen Futurezen Co. Ltd.
14/F, Block A, Nantong Bang High-Tech Industrial Park, 280 Dabutou, Songyuan Village, Longhua District, Shenzhen
International Sales Team
Phone: +852 69489548 (HK)
+86 13902480024 (China)
+1 646807 0113 (USA)
Contact: Mr. Harry
Email: sales@macroplusintl.com
Copyright 2017 Macro Plus. Use of Intelliworks, Zivif, HDX and Macro Plus is subject to our Terms and Conditions